Graffiti bedrijfsuitje
Een Graffiti Workshop in Maastricht voor het leukste bedrijfsuitje!
Een graffiti bedrijfsuitje bij de Graffiti Fabriek in Maastricht staat garant voor gezelligheid, genieten, en een heleboel plezier! De vorm van de workshop wordt volledig afgestemd op de gelegenheid en het doel van de activiteit. Of het nou gaat om teambuilding of gewoon lekker een dagje weg met collegas, alles is mogelijk bij de Graffiti Fabriek.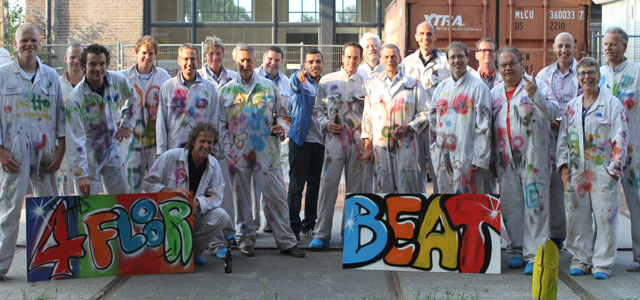 Waarom een Graffiti Workshop als bedrijfsuitje in Maastricht?
Men leert elkaar beter aanvoelen op een vernieuwende manier
Het bevorderd de positieve werksfeer
Op een ontspannen manier wordt er een meer open communicatie gerealiseerd
Er wordt samengewerkt op een creatieve manier
Terwijl men lol heeft worden de onderlinge verhoudingen verbeterd
Vormen van graffiti bedrijfsuitjes in Maastricht:
klik hier voor meer informatie over de prijzen, opbouw, begeleiding, materialen en locaties voor de graffiti workshop in Maastricht.
Wij bieden tevens de mogelijkheid om het programma van het bedrijfsfeest in Maastricht uit te breiden met allerlei andere leuke activiteiten en workshops. Meer informatie over deze workshops is terug te vinden op onze website van E-vent Entertainment.